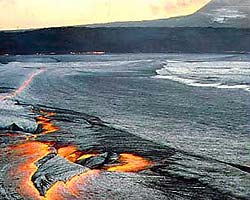 The Restricted Electives build upon the foundation and thematic subjects in two ways: by revealing fundamental relationships among disciplines, and by engendering a deeper understanding of specific concepts that are central to environmental science and policy.
Students choose two Restricted Electives from the list below
(The subjects are categorized by theme, and some are listed under more than one theme). Up to three additional subjects from the list may be used to satisfy the Unrestricted Electives Requirement, thus providing a student with the flexibility of shaping his or her own program to emphasize depth within a theme or breadth across multiple disciplines.
Earth Science Focus
1.060 Fluid Mechanics
1.061 Transport Processes in the Environment
1.72 Groundwater Hydrology
10.333J Introduction to Modeling and Simulation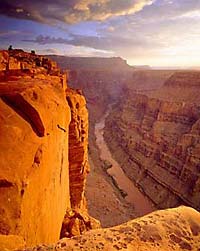 10.391J Sustainable Energy
11.002J Fundamentals of Public Policy
11.122 Environment and Society
12.000 Solving Complex Problems
12.002 Physics and Chemistry of the Solid Earth
12.005 Continuum Mechanics
12.006J Nonlinear Dynamics I: Chaos
12.159 Sedimentary and Surficial Geology Investigations
12.213 Alternative Energy Sources
12.300J Global Change Science
12.320J Introduction to Hydrology
12.330J Fluid Physics
12.333 Atmospheric and Ocean Circulations
12.421J Physical Principles of Remote Sensing
17.32 Environmental Politics and Policy
Biology Focus
1.080 Environmental Chemistry and Biology
5.07 Biological Chemistry I or 7.05 General Biochemistry
5.08 Biological Chemistry II
5.13 Organic Chemistry II
5.43 Advanced Organic Chemistry
9.20 Animal Behavior
10.333J Introduction to Modeling and Simulation
11.002J Fundamentals of Public Policy
11.122 Environment and Society
12.000 Solving Complex Problems
17.32 Environmental Politics and Policy
Chemistry Focus
BEH.104J Chemicals in the Environment: Toxicology and Public Health
1.080 Environmental Chemistry and Biology
1.082 Air Pollution: Processes and Controls
5.04 Principles of Inorganic Chemistry II
5.07 Biological Chemistry I
5.13 Organic Chemistry II
5.61 Physical Chemistry I
5.310 Laboratory Chemistry
10.333J Introduction to Modeling and Simulation
11.002J Fundamentals of Public Policy
11.122 Environment and Society
12.000 Solving Complex Problems
12.300J Global Change Science
17.32 Environmental Politics and Policy